Make the Right Decision…Insist on Brown's Collision
Sign Up for our online eNewsletter and keep up on the latest industry and shop new.
Post Time - 11:38 PM
Post By - admin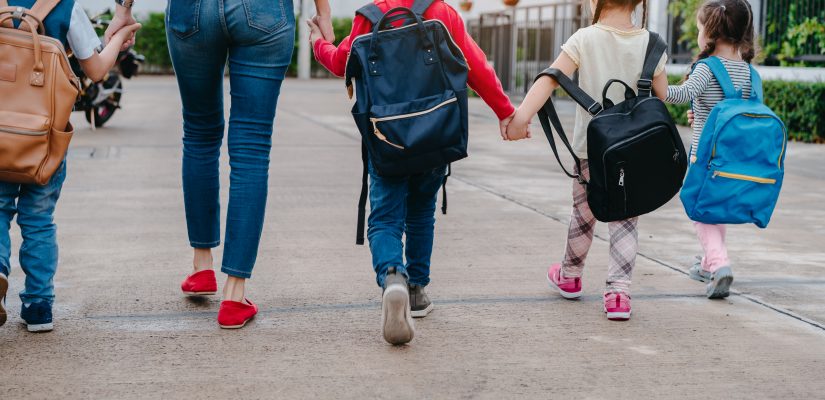 It's Time for Back to School and Time to Get our Safety Hats On
It's time for the kids to pack their backpacks with school supplies and hit the books again for another year of growth. Kids are excited to get back to school, see all their friends, and preparing for many new experiences ahead, and most likely they won't be paying close attention to their surroundings. But we have to remind them that safety is number one!
Going back to school isn't just about simply sending your child on a bus, going to school and riding the bus back home. What about those kids that are not bus riders and what are some of those safety rules we forget and don't think about daily? This is also about the drivers that are passing through school zones, behind school buses and car riders transporting them to and from school. There are some excellent online resources you can use to help remind you of what to keep top-of-mind when it comes to safety. According to the United States Department of Transportation tragically, from 2006 to 2015 there were 301 school-age children (18 and younger) killed in school transportation-related crashes. Visit the USDT for more information. It is very important to pay attention and know simple safety rules.
Here are some general safety tip reminders for the new school year to think about whether you're riding the school bus, walking or a driver in a school safety zone.
School Bus Safety Tips
Children riding the bus to school should learn and practice a few safety rules for getting on and off the bus.
Get to the bus stop early. Do not run to the bus.

Wait until the bus has come to a complete stop before walking toward it.

If crossing the street, wait for a signal from the bus driver.  Look both ways to make sure there is no moving traffic from either direction.

Always cross in front of the bus so the driver can see you.

If the bus has lap and shoulder belts, use them.

Once the bus is in motion, remain in your seat.

If the window is open, keep your arms and head inside the bus at all times.

Do not stand up to get off the bus until it has completely stopped.

Only get off the bus at your assigned spot.
Walking Safety
Children should only walk to school alone if they are old enough and ready to make the walk safely.

Children are not ready to walk to school without an adult until they are at least 10 years old.

Younger kids cannot be trusted to make smart traffic choices on their own.

Plan and practice a safe walking route with your child until they know it well.

Use streets with sidewalks, crosswalks and crossing guards. Avoid as many intersections as possible.

Have children walk with a friend or in a group.

Talk to your child about what to do if they are approached by a stranger.
Safety Tips for Drivers
Drivers should be aware of children walking to school or to the bus stop. Everyone can follow a few safety tips to help kids get to school safely.

When backing out of the driveway, watch for children walking to school or to a bus stop.

On streets without crossing guards, watch out for children trying to cross the street.

Be careful on

streets

without sidewalks or streets with on-street parking. It might be hard to notice a child behind a car.

Be alert. Children may dart into the street without looking.

Slow down.
If you are unaware of the laws and fines for convictions pertaining to passing a school bus in New York, visit the Governer's Traffic Safety Committee's page and read about "Operation Safety Stop".  The law is there to protect our children. The National School Bus Safety Week will run October 21 – 25, 2019. This site also offers a lot more educational information. You can read more resources and tips on school bus safety in the state of New York here.
Be aware of your state's associations and what they have to say in case you find yourself in a situation where you may need to refer to those resources. Visit New State's School Board Association for more information and stay in the know about educational resources, training events, and other district news.
Amsterdam and Johnstown, New York School Resources
If you live in the Johnstown or Amsterdam New York areas, here are some important dates and articles to read about the upcoming school year. We all get very busy and may not pay close attention to time flying by us. Sometimes we find ourselves with too much communication and things get lost or buried. Be sure to check these sites listed below periodically to see what updates have been posted. We all know many times last-minute decisions and communication are made. Follow online social media if your district has one and subscribe to e-news so that you are in the loop about your school district's current events and announcements. Your kids won't want to miss all those important dates during the school year.
Visit Amsterdam, NY Important Back to School Dates
Visit Johnstown, NY Important Back to School Dates
Other General State of New York Educational Resources
If you are looking for more general overall educational resources that are offered by the state of New York visit the New York Educational Department that offers knowledge, skills, and opportunity additionally to your children. Choose online courses, share knowledge and connect with others that have the same interests. It's that time of year to excel.
Looking for grants and funding opportunities? Visit the New York State Education Department. Here you can find the grant applications. Here are some more informational sites if you are looking for grants, scholarships and loan programs available for those older children that are becoming independent adults looking to fill their future educational dreams. Visit The New York State Higher Education Services Corporation and the College Scholarships Organization.
If you have a child with special needs visit The New York Institute for Special Education. This nonprofit organization provides quality programs for children in need including blind or visually disabled, emotionally and learning disabled and preschoolers who are developmentally delayed.
Help our Teachers, Schools, and Students. Help Make a Difference.
As parents, we know how important the education of our children is. If you wish to support teachers and schools for all they do visit the National Education Association Red for Ed and use your voice to protect public schools.
Visit the Education Trust-New York to help ensure New York students are getting the education and leaders they deserve. The Education Trust–New York is a statewide education policy and advocacy organization focused first and foremost on doing right by New York's children. Although many organizations speak up for the adults employed by schools and colleges, they advocate for students, especially those whose needs and potential are often overlooked.
At Brown's Collision and Brown's Collision & Coachworks we care deeply about the community and its children's education and safety is a number one priority with everything we do. Please be safe on the roads, watch for children and be sure to follow the rules around bus stops and school zones.
We're a family-owned and operated collision repair shop and has been providing the Capital District and surrounding counties automotive repair needs for over half a century! If you need auto collision repair services, contact us today!
Post Time - 11:20 PM
Post By - admin
Defensive Driving Courses in Amsterdam, New York – Get Discounts on Your Insurance
Have you ever thought about how a defensive driving course could help you? Did you even know they exist? We don't really think about these things when we're in a hurry to get somewhere or rushing from one place to the next. Motor vehicle accidents statewide in New York, found in the last statistical report posted in 2014 were 299,542, and 966 of those were fatal according to the DMV. You don't want to be on the statistical list, as well as an insurance company's bad driver list, or even worse getting dropped. It could only become a hassle finding insurance but extremely expensive. It's important to be aware and educated on what you can do to prevent an accident. These skills could save our life or someone else's life.
Here are some defensive tips you may go over in a defensive driving course:
Keep A Distance
A huge part of defensive driving is keeping your distance. If you see a dangerous driver, an obstacle like a fallen tree, or children playing keeping your distance is key to having enough time to stop and avoid a bad situation.
Hazards – Be on the Lookout
A good defensive driver is capable of looking ahead while driving and anticipating any potential hazards in the road ahead of them. Be on the lookout for dangerous drivers, potholes, or children that might run out into the road.
Check Your Blind Spots
Being aware of blind spots is one of the most important responsibilities that a driver has. Checking yours before you turn is a smart idea, but often it can be dangerous, so it is up to the driver behind to keep out of that area.
Keep Calm
Aggressive drivers are dangerous drivers. When someone is driving aggressively, they do not make decisions that are safe for those around them. So, if you encounter an aggressive driver on the road, be sure to keep calm and keep your distance.
Cut Out Distractions
The main causes of most serious accidents are a direct result of driving under the influence or driving distracted.  Put your phone away, and make sure that you have had plenty of sleep before you take to the road. A good driver does not get distracted.
A good way to home your driving skills can be to take a defensive driving course, which can be done online relatively easily. Brown's Collision & Coachworks offers a Defensive Driving Course if you're looking for one in the Amsterdam, NY and surrounding areas. It's worth it to gain the knowledge, skills, and add an educational course to your driving record. It's a win-win for everyone.
Don't Break the Law
Common sense here. Don't break the law, don't speed, and follow the road rules. Do that and you'll be smooth sailing.
Keep Up to Date on Repairs
A safe driver drives a safe car. Keep up to date on any necessary repair. A car that has poor maintenance will more than likely end up a road hazard at some point.
Drive Passively
This goes along with defensive driving. Being a passive driver -vs- an aggressive one keeps you out of trouble and out of harm's way. Slow down, driving the speed limit and keep a calm attitude regardless of the situation. A defensive driver does not overreact or overthink things.
Avoid Heavy Traffic
If you have a lot of trouble driving safely, avoiding heavy, rush hour traffic may be the best way to keep safe while you improve your driving skills.
Research defensive driving courses in your area for discounts and other incentives for taking the course, but most of all to enhance your knowledge and skills on the road. Here are the discounts and general  information for the  Brown's Collision & Coachworks Defensive Driving Course:
Save 10% off liability, no-fault and collision premiums for three years.
Point Reductions: You can reduce up to 4 points from your driving record for an infraction that occurred within 18 months of course completion.
Who Can Attend: Any licensed driver who is a principal driver on an insurance policy can attend. If you have many principal drivers on your policy everyone will receive the discount saving hundreds of dollars per year, per household.
Here are some upcoming available dates for the Brown's Collision & Coachworks Defensive Driving Course:
AUGUST
Tuesday, August 13th & Thursday, August 15th
SEPTEMBER
Tuesday, September 3rd & Thursday, September 5th
OCTOBER
Tuesday, October 1st & Thursday, October 3rd
NOVEMBER
Tuesday, November 5th & Thursday, November 7th
DECEMBER
Tuesday, December 3rd & Thursday, December 5th
To Register Call Frank at 518.725.7424
The Defensive Driving Course is only offered at the Amsterdam location.
If you are in need of any collision repairs Brown's Collision and Brown's Collision & Coachworks is family-owned and operated and has been providing the Fulton/Montgomery counties and surrounding Capital Region communities automotive repair needs for over half a century! As a third-generation family-owned business, you will experience the difference from the first point of contact throughout your entire automotive experience.
Using state of the art technology give us a call today to schedule an appointment. Call our Johnstown location at 518.762.5100 or Amsterdam location at 518.843.3181.
Post Time - 5:39 PM
Post By - admin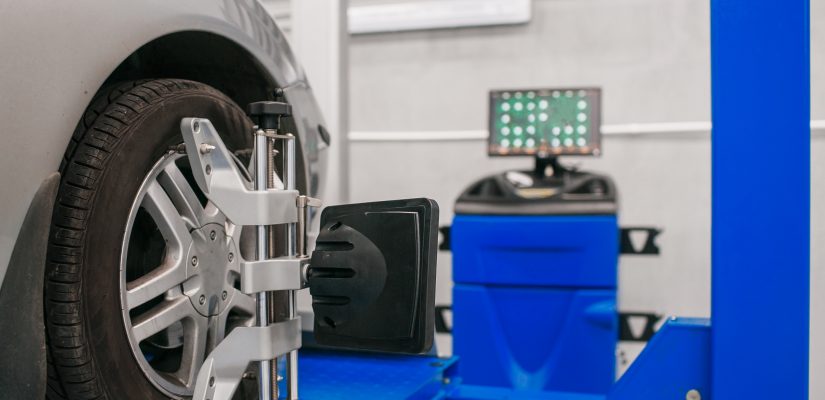 Why is it Important to Have an Alignment.
Most people don't think about a wheel alignment. There is more to maintaining a car other than an oil change. There are many reasons why you should ensure your wheels are accurately aligned. Not only does it improve both the performance and longevity of your tires, but it also prevents unexpected accidents from the everyday abuse tires take on the road during travel. Wheels often become misaligned by hitting potholes, bumps, curbs, driving on uneven surfaces and through general wear and tear. It is therefore essential to maintain accurate alignment of your wheels, to ensure their quality and performance remains optimal. Here some other reasons why it is very important you pay attention to having good alignment on your vehicle:
Increase Fuel Efficiency. When your automobile isn't aligned correctly, your wheels aren't working together the way that they should. Because of this, your vehicle's engine has to work a lot harder to propel you forward, and this reduces your car's fuel efficiency.
Reduce Expensive Auto Repairs. Driving with a bad alignment causes the parts in your car to wear unevenly and prematurely. Each time you hit a pothole or bump in the road, your steering and suspension systems take a hit. When your tires aren't evenly helping with the impact, certain areas of these systems take the hit harder than others, causing them to break down sooner than they should. If they break down completely, you're faced with an expensive auto repair service that could have been avoided.
Experience Smoother Driving. When your car's wheel alignment is off you will usually notice that your automobile drifts slightly to the right or left even though your steering wheel is aimed straight ahead. Constantly adjusting your steering to overcompensate for bad alignment is tiring, inefficient, distracting and dangerous!
Improve Vehicle Safety. Properly maintaining your car, truck, SUV, minivan or hybrid vehicle helps it to run better. It also keeps you from running into unexpected car issues that could leave you stranded on the side of the road. Don't put off getting your wheels aligned until it's too late.
Increase the Life of Your Tires. Your tires are expensive and important. They wear out a lot quicker when you don't get regular wheel alignments. When you align your tires, and they are working together in harmony, they will take you a lot further and you won't have to buy new tires sooner than you need to.
What is a Wheel Alignment?
Wheel alignment refers to the angle of your wheels in comparison to each other and the body of your vehicle. Wheel alignment is adjusted by altering the vehicle's suspension. It is recommended that you get a wheel alignment check at least every 10,000km, as well as if you experience a change in the handling of your vehicle. The angle of your wheels can become skewed over time causing various changes to your driving experience. Warning signs that it is time to get your wheel alignment checked:
Uneven tread wear
A steering wheel that is off-center when driving straight
Vehicle pulling off to the left or right
Need Wheel Alignment Services in the Fulton/Montgomery Counties?
Brown's Collision and Brown's Collision & Coachworks is family-owned and operated and has been providing the Fulton/Montgomery counties and surrounding Capital Region communities automotive repair needs for over half a century! As a third-generation family-owned business, you will experience the difference from the first point of contact throughout your entire automotive experience.
Both locations offer wheel alignment services. Using state of the art technology, Tires Specialists at our shops are able to accurately determine exactly how much adjustment is required and apply accordingly. Give us a call today to schedule an appointment to get your car back to proper alignment. Call our Johnstown location at 518.762.5100 or Amsterdam location at 518.843.3181.