Make the Right Decision…Insist on Brown's Collision
Sign Up for our online eNewsletter and keep up on the latest industry and shop new.
Post Time - 10:39 PM
Post By - Brown's Collision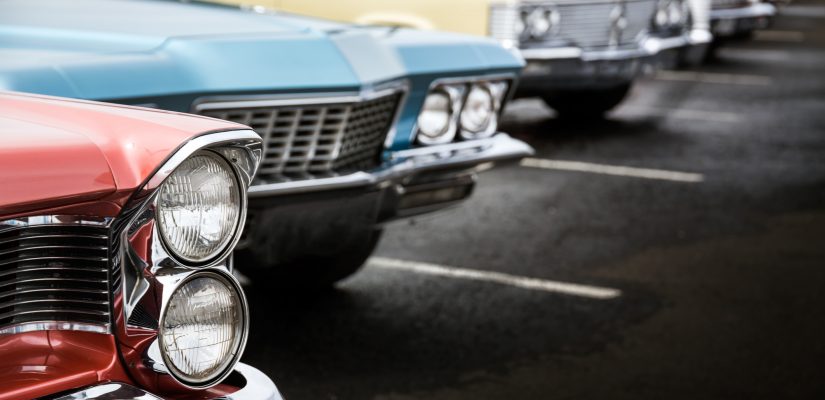 [wp_ulike]
Area Events
Dock Brown's Car Show
Saturday, October 19, 2019
11a – 3p
511 NY-9P
Saratoga Springs, NY
Attend Dock Brown's Car Show at Brown's Beach on Saratoga Lake! The show is open to all cars and registration takes place from 9:30am – 11:00am. Show hours are 11:00am – 3:00pm. For more information, visit www.CapitalCarShows.com.
Nordesee Auto Show
Saturday, October 19, 2019
10a – 10p
The Shirt Factory
71 Lawrence St.
Glen Falls, NY
Nordesee Auto Show Event in Lake George & Glens Falls, NY region. Open to all classic and modern Foreign European, JDM and Domestic Automobiles, both cars and motorcycles. Makes such as Porsche, Fiat, Alfa Romeo, Ferrari, Maserati, Datsun/Nissan, Toyota, Mini, Triumph, MG, Volkswagen, BMW, Audi, and much more. Domestic and Foreign inspired Domestic cars.  All years are covered, from early vintage to present. Nordesee will be taking over the Lake George region with Foreign & Domestic cars. This is fun destination event for the whole family beginning with a show car display and eats at The Shirt Factory in downtown Glens Falls with local Food Trucks! Then and then a cruise out to Northway Brewing Co. and The Fun Spot for an evening of cars and go kart racing!!!  For more information, visit www.CapitalCarShows.com.
Mohawk Hudson Region SCCA '19 #2
Sunday, October 20, 8a – 4p
Saratoga Automobile Museum
110 Avenue of the Pines
Saratoga Springs, NY
Registration ends in 4 days on October 18, 2019 5:00 PM EDT.  The primary emphasis of the Tire Rack Street Survival® is a "hands-on" driving experience in real-world situations! They use your own car to teach you about its handling limits and how you can control them. The students will become more observant of the traffic situation they find themselves in. They will learn to look far enough ahead to anticipate unwise actions of other drivers. As the students master the application of physics to drive their cars, they will make fewer unwise driving actions themselves. They will understand why they should always wear their own seatbelts, and why they should insist that their passengers wear seatbelts, too.  It's about more than driving – it's about LIVING!  Three parents, including Scott Goodyear, former Indy Car Champion, share their perspectives in this video.  All Schools $95.  See the FAQ page at: https://streetsurvival.org/schools/frequently-asked-questions/ Any questions after reviewing the FAQ page call Tim Beechuk, Program Manager, @ 864-438-2060 (8 am – 8 pm EST)
SCCA – New England Region – Road Rally
Thursday, October 24, 12a – Saturday, October 26, 12a
Saratoga Automobile Museum
110 Avenue of the Pines
Saratoga Springs, NY
The Great American Mountain Rally Revival returns for 2019!  This 3-day version of the classic Tour from the 1950s will start at the SARATOGA AUTO MUSEUM, wind around the Lake Placid area before making its way through Vermont to end at the Hemmings MUSEUM.  More information can be found here:  http://www.ner.org/roadrally-schedule/2019-great-american-mountain-rally-revival/
Kids Day – Trunk or Treat
Sunday, October 27, 2p – 5p
Saratoga Automobile Museum
110 Avenue of the Pines
Saratoga Springs, NY  12866
Located in the Museum's parking lot featured will be cars with their TRUNKS TRIMMED FOR HALLOWEEN! Featuring activities from local friends: Albany Institute of History & Art Children's Museum of Science and Technology World Awareness.  For more information, click here.
I Love Cars Exhibit Opening Party
Friday, November 1, 5p – 7p
Saratoga Automobile Museum
110 Avenue of the Pines
Saratoga Springs, NY  12866
Join #AutoToga for our I ❤️ Cars exhibit opening on Friday, November 1 from 5 p.m. to 7 p.m.Members are free | Non-Member tickets are $10 There will be light hors d'oeuvres and a cash bar. This unique exhibit is as much about the owner's love story with their vehicle as it is about the vehicle itself.  Come and explore I ❤️ Cars.  Please contact Megan Hennessey with any questions at (518) 401-5185 or megan.hennessey@saratogaautomuseum.org
Give us a call today to schedule an appointment. Call our Johnstown location at 518.762.5100 or Amsterdam location at 518.843.3181.