Make the Right Decision…Insist on Brown's Collision
Sign Up for our online eNewsletter and keep up on the latest industry and shop new.
Post Time - 9:50 PM
Post By - admin
Car Seat Safety
According to HealthyChildren.org, each year, thousands of young children are killed or injured in car crashes. Proper use of car seats helps keep children safe. But with so many different seats on the market, many parents find the choices overwhelming. The type of seat your child needs depends on several things, including your child's age, size, and developmental needs. Read on for more information from the American Academy of Pediatrics (AAP)about choosing the most appropriate car seat for your child. Click Here for a Listing of Car Seats & Car Seat Manufacturers.
Now that you've spent hours researching safe car seats, and finally selected the right choice for your family, do you know the laws regarding traveling with children in New York? Child Passenger Restraints are not an option, they are the Law!
New York State's Child Restraint Law
All children must be restrained in an appropriate child restraint system while riding in a motor vehicle until they reach their 8th birthday.
An appropriate child restraint system is one that fits the child according to the manufacturer's specifications for height and weight.
The safety belt in your vehicle is not designed for children. A booster seat raises your child up so that the safety belt fits your child correctly and provides better protection.
*Effective November 1, 2019 – Children under 2 must be in a rear-facing child seat.
All children under the age of 2 must use a rear-facing car seat until they are two years old or reach the highest weight or height limit allowed by the manufacturer of the car seat. For babies that outgrow their infant-only car seat, a convertible or 3-in-1 car seat should be used in the rear-facing position until they outgrow the maximum height and weight for the rear-facing position. Click here for more detailed information.
Training Courses
There are several kinds of child passenger safety training courses available. These range from a basic three-hour awareness class introducing crash dynamics and the complexities of safety seat installation to an intensive four-day certified technician training course.
Operation Kids is the International Association of Chiefs of Police training program targeted for law enforcement to increase awareness and provide basic technical information. Its goals are to encourage law enforcement professionals to enforce child passenger safety laws and to provide a basic level of education for drivers. This course may be designed as a four-hour class, or it can be expanded up to a two-day training course.
The Certified Technician Training Course is a standardized four-day course developed by the National Highway Traffic Safety Administration. This comprehensive course includes hands-on training, as well as two field-based child safety seat checks. After successfully completing this course, participants will be certified to teach child passenger safety awareness training classes and the non-certified technician course.
Where to Find Course Information
You will find available training courses listed in our Child Passenger Safety Technician Training Course Calendar. To get more information about these training courses, or if you have questions about the program, please contact the Governor's Traffic Safety Committee.
Brown's Collision & Coachworks is a family-owned and operated collision repair shop and has been providing the Capital District and surrounding counties automotive repair needs for over half a century! If you need auto collision repair services, contact us today!
Post Time - 6:45 PM
Post By - admin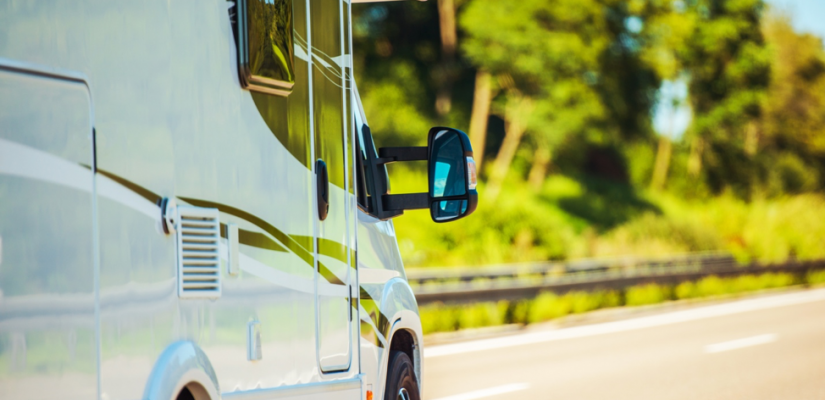 Tips for Choosing a Trustworthy Body Shop Providing Collision Repairs for RVs, Motorcoaches, and Larger Commercial Vehicles
We all know that we are not experts on collision repair on what keeps the magic of motors running and unfortunately, it's no secret auto body professionals are in a great position to take us for a ride. We depend on the trust of a body shop that has integrity with a team that will help us along the way and helps guide us through a situation that is already stressful. But we really worry about the end results. Are we getting the repairs promised to us? Are the repairs going to cost us some astronomical amount just because we are clueless as to what goes into the repair process? At least we have the option to choose the body shop of our choice and possibly who our insurance company recommends from experience.
These concerns hold true when you're looking for professional RV, motorcoach or commercial vehicle service and repairs. In fact, in many cases, it's even more expensive. These vehicle components are super costly to replace and not always easy to fix… not to mention the hassle of even getting it to the body shop in the first place. Let's face it these kinds of repairs are expensive but getting a fair quote and quality work is the goal here.
Affordable Repair
Whether you buy brand new or a vintage rig, breakdowns, and issues are part of the package, which is why smart large vehicle owners always build some repair expenses into their budget. It is bound to happen. People will tell you to DIY on YouTube or fix the small stuff yourself, but we do not recommend doing this unless you're really confident you won't get 10 miles down the road and things start going wrong. Whether it's mechanical or body related, it is important to have a professional give you their recommendations. Obviously, with large collision issues, I doubt you will be traveling anywhere but even small body damage can lead to other issues with wear and tear.
Ask the Locals!
Whether you're in your own town or you run into trouble at your destination, the best way to get a feel for which RV, motorcoach or large vehicle repair shops and service centers are reputable is to… well, learn about their reputation. Luckily, again, the internet makes it much easier to do this than it used to be! Look at review and be sure to read them to be sure they are legit. Visit online review sites such as Carwise®, Yelp, Google®, and Facebook® and do your research before choosing a body shop that has reputable repairs for these kinds of vehicles.
Equipment Matters
It's not only the technicians that matter and knowledge. You have to have the right tools. Be sure to ask what collision repair equipment they have and do your research. Take a tour of the shop if you have to. Also, look at their qualifications and certifications to be sure that the proper training has been done and implemented within the team. Spending money on repairs for any vehicles, small or large, is an investment. You would not walk into a doctor's office unless you knew they had a legit license and you had taken the time to do online research on their bio, as well as an office that was clean, with the right tools and equipment to do the job efficiently and in a timely matter. Yes, Equipment really matters.
At Brown's Collision & Coachworks is family-owned and operated and has been providing the Fulton/ Montgomery counties and surrounding Capital Region communities automotive repair needs for over half a century! As a third-generation family owned business, you can trust the experienced team at Brown's Collision & Coachworks.
Brown's Collision & Coachworks utilizes leading-edge equipment offering our clients the most sophisticated collision repair solutions available on the market today. Our 16,000-square foot, state-of-the-art collision repair shop is equipped to service all makes and models of cars, trucks, SUV's, motorcoaches, buses and commercial vehicle repairs.
 Get $100 off your collision repairs! Read our testimonials and watch our customer video testimonial.
Call Brown's Collision & Coachworks with your larger vehicle repairs at 518.843.3181
Monday – Friday: 7:30am – 5:30pm or contact us online. We'll get you back on the road!
Post Time - 6:38 PM
Post By - admin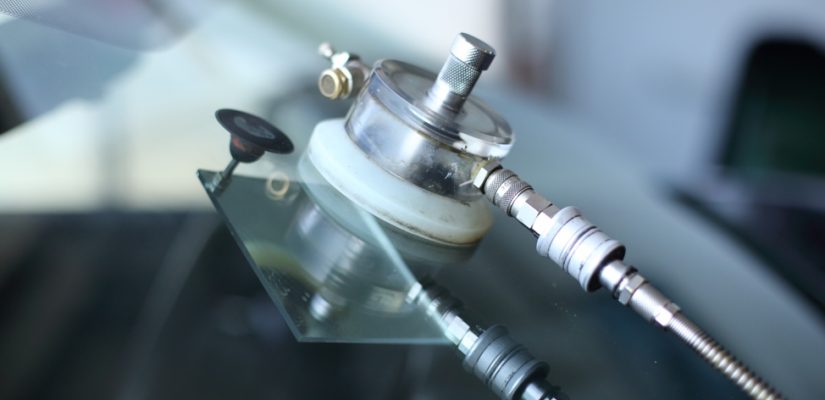 A Must Know: Windshield Repair Versus Replacement
It can happen at any moment….a rock bounces off your windshield, leaving a good size chip right in front of your face. Not only does it obstruct your view, but if it's like other rock chips you've received, it'll soon sprout cracks that spread like wildfire obstructing your view.
There was a time when a chip or crack in your windshield meant replacement was necessary with no questions asked. That's no longer the case. Modern technology and new innovative collision repair tools make it possible to repair windshields that would have previously been scrapped. Not only does this save your windshield, but it also saves you money.
Brown's Collision and Brown's Collision & Coachworks frequently receive the same common concern – "Will windshield repair cost less than windshield replacement?" If it can be repaired, the answer is yes—assuming you get it into the shop soon, before the damage spreads and before debris finds its way into the existing damaged glass.
Windshield repair can cut your costs by a significant amount compared to auto glass replacement. Here are some of the types of damage that can usually be repaired for a minimal cost. (compared to a higher cost for auto glass replacement):
Quarter-sized rock chips
Cracks up to 12 inches long
Star breaks (cracks radiating from a central point)
Bullseyes and partial bulls eyes (circular or semicircular damaged caused by a round object)
Crack chips and dings (size of a quarter)
Pits (small piece of glass that has been chipped off or is missing).
More severe damage—or a crack near the edge of the glass typically requires a windshield replacement, but every situation is different. Part of the glass repair technician's job is to make sure the repair doesn't obstruct your vision or weaken the windshield. But when an auto glass repair is an option, it's a great way to avoid the high cost of a windshield replacement. Our team replaces all makes and models, foreign and domestic cars, trucks, SUVs, RVs, motorcoaches and commercial vehicles. In this case for larger vehicles, whether they are used for work or leisure, it is important to get the right assessment on whether to replace or repair the glass due to the cost associated with larger vehicles.
Also, be aware that it may not be recommended to repair a chip that appears directly in the driver's line of vision. Because the repair process leaves minor distortions in the glass, sometimes it's a safety recommendation to replace the windshield rather than compromise the driver's vision.
Do you have a chip in your windshield that needs to be repaired or glass replacement? Our team can assess the extent of the glass damage and recommend what would be best in your situation. The sooner you repair your minor chip, the better. You can actually save time and money down the road. Windshield repair for your car, truck, SUV, RV, motorcoach or commercial vehicle is best managed by a qualified auto glass installer. Brown's Collision and Brown's Collision & Coachworks has a dedicated team to assist you with all of your auto glass needs.