Make the Right Decision…Insist on Brown's Collision
Sign Up for our online eNewsletter and keep up on the latest industry and shop new.
Post Time - 9:06 PM
Post By - admin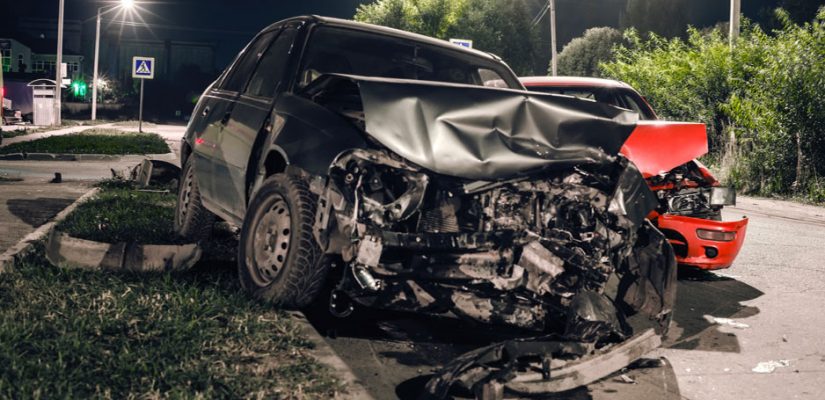 [wp_ulike]
What to do if you are involved in an accident
Even the most careful driver can suddenly encounter bad luck on the road. Are you prepared if the inevitable happens? The following steps will help you get through the immediate aftermath of a crash.
1. Stay put
When involved in a crash, however slight, do not leave the scene until speaking with the other driver, the police, or both. You should never leave the scene of an accident.
2. Stay Calm
Being involved in an accident can be stressful and scary. Remain as calm as possible, avoid any inclination to react in anger, especially when encountering another driver behaving irrationally.
3. Safety First
If there are no injuries and your vehicle is not disabled, to prevent further incidents, move your vehicle out of the roadway. If a vehicle cannot be moved and no injuries have occurred, drivers and passengers should remain in the vehicle with seat belts fastened until help arrives. Turn on hazard lights and if safe to do so, place cones, flares, or warning triangles.
4. Call for Medical Assistance
If anyone involved in the crash is bleeding, feels lightheaded, or is suffering any physical injury, call for medical treatment. Always err on the side of caution and call for help. It is best to wait until help arrives before attempting to move a person or perform emergency aid.
5. Contact the Police
Calling the police from the crash site is the best course of action. If the driver cannot contact the local law enforcement, he or she should instruct someone else to do so. Police officers can address traffic infractions and take notes for the incident record you will need to file your auto insurance claim.
6. Do Not Admit Fault
Do not discuss specific details of the accident with anyone except the police. Be polite, stay calm, but don't admit fault to the other driver or the police, even if the driver's actions led to the crash.
8. Photograph and Document the Accident
Most of us carry cell phones that will enable you to take notes and photographs to document the collision. It is best to gather as much information as possible on scene while the occurrence is fresh and damage is visible to all parties involved. Include photos that reveal the overall context of the crash – road conditions, intersection site, traffic signs or lights.
Be sure to document the following information:
The Incident – Time, date and a description of the location and how the accident occurred.
Involved Parties – Names, addresses, telephone numbers, vehicle and driver's license numbers, and insurance carriers.
Witnesses – Names, addresses, and contact information.
Police Officers – Names, badge numbers, where to obtain a copy of the police report, and issuance of any citations.
There are a few things you can do to be prepared in the instance you are ever involved in an accident.
Place in the vehicle glove compartment copies of such important documents as:
Insurance company ID card.
Valid vehicle registration.
Medical alerts detailing personal allergy or health conditions that may require special attention if you are seriously injured.
Keep an emergency kit in your vehicle. At a minimum, this kit should include:
Road flares or warning triangles.
Brightly colored cloth to tie to the driver-side door.
Disposable camera.
Flashlight with fully charged batteries.
First aid kit.
Basic tool kit.
Duct tape.
Pad of paper and pen.
Brown's Collision & Coachworks is a family-owned and operated collision repair shop and has been providing the Mohawk Valley and surrounding counties automotive repair needs for over half a century! If you are in need of auto collision repair services contact us today!